Info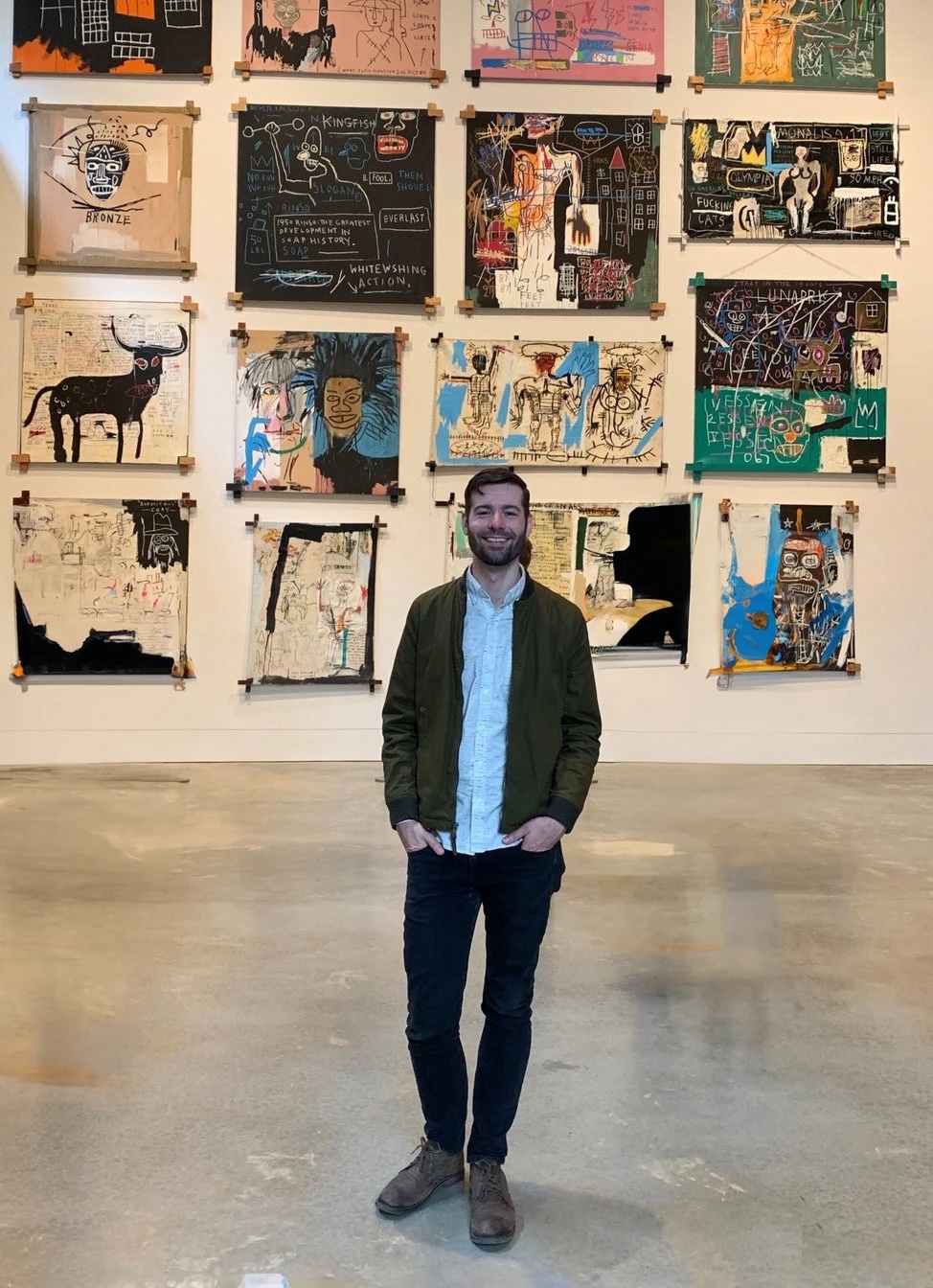 One of my major passions is applying my design skills toward the refinement and clarity of a digital project's experience. My obsession with constantly learning more has led me, project-by-project, to being increasingly human-centered in my process and what I see as necessary for an app or website to be truly successful. Helping useful tools become more enjoyable and easier to understand is what I strive to do.
I love working with teams that value asking questions. Why are we creating a given project? What is the objective and our goal? How could we achieve it differently, better, smarter, faster? What if we tried it another way?
Please email me about remote, full-time opportunities for mid-senior product designer roles.
---
EVOLVING PROCESS FLOW
As teams grow and merge and transform, how we work together often needs to change. I lean toward communication and flexibility, but find flows helpful to understand common needs expectations.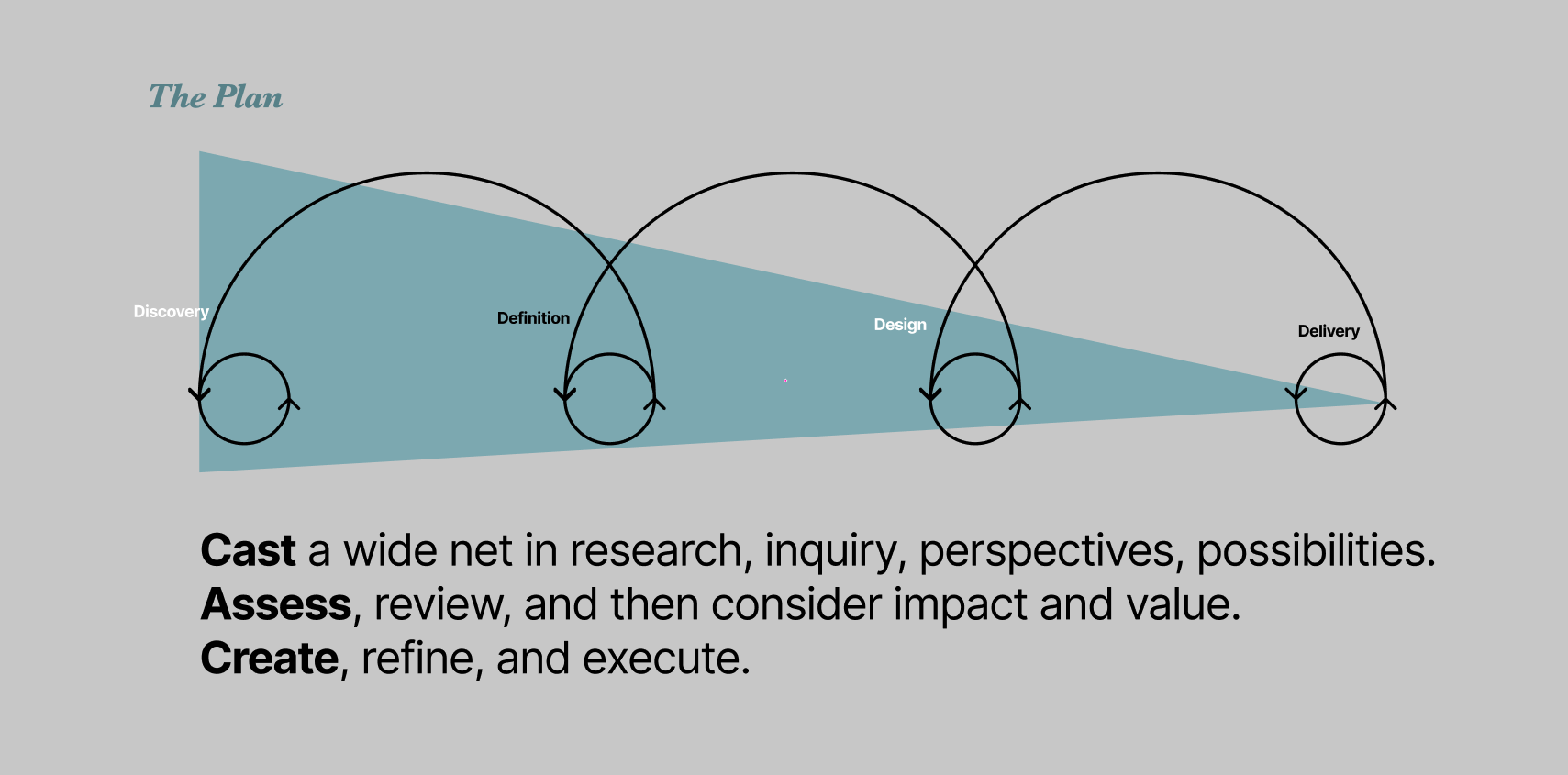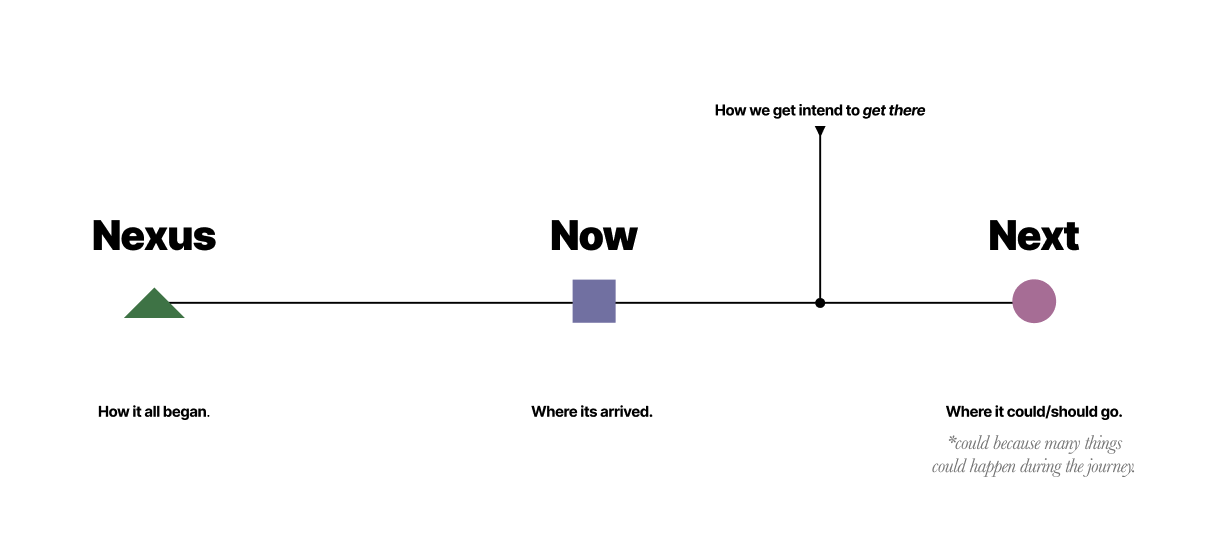 Strategy as a means of recognizing the past and present as you identify the best plan for the future, adjusting the sails as winds and unexpected events occur along the way and maybe even need to reroute courses to something more suitable or better.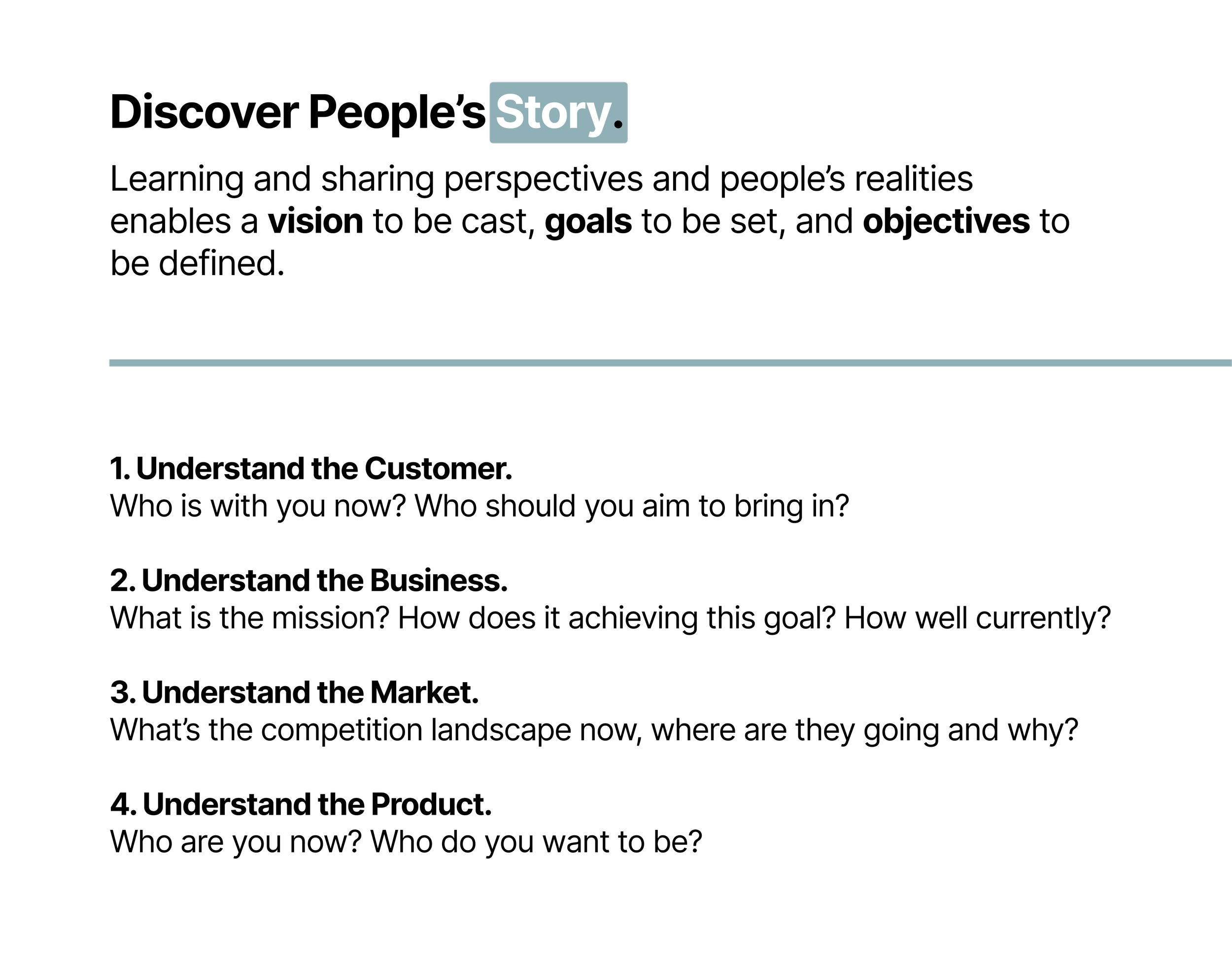 ---
A LITTLE MORE ABOUT MYSELF
After a few years in Brooklyn, NY, my wife and I moved back to our hometown of Dallas, TX. Alongside design, I am presently nerding out about building a UX Zettelkasten, cities and urbanism, biking in cities, tech reviews on youtube, watercolor, creating libraries, taking too many photographs, and constantly learning more about how things work.
My Current Reads